Video Transcript
Good morning Divorce Financial Planners! Coming to you today with a video blog! Mostly because I'm totally working from home all week, which I'm sure you are. I'm feeling so lonely. So like I just kind of wanted to talk to somebody. Just kidding. But not really. I mean don't I kind of know most of you? So I wanted to have a conversation.
You've got some, some breathing room as well. So given that, how are you going to maximize this time period and make sure that you utilize the time most effectively to get your divorce financial planning business where you want it to be? So I have some tips for you today for the next couple of weeks of things you can do to make sure that you get the most out of this time, while you're going to be secluded at home as all of us are.
So first you may have found like I did, that  you're working from home, and I realized that my favorite mouse pad, my awesome wrist rest, was still back at the office. I also realized my PC didn't have a webcam. My webcam was back at the office. Also realize that my most favorite bouncy ball chair that you often see me bouncing on was back at the office.
"Make sure that you're maximizing your effectiveness."
How To Get Started
I'm in a high risk population. So of course I leaned on my husband and said, stop at the office baby, get my stuff. So now this week it's gotten even more complicated because he has to start working from home. We only have one desktop setup. Yeah, so tomorrow he's going back to my office and bringing my computer home and I'll set up at the kitchen table.
You're probably working through some of this same stuff and God forbid, you've got kids at home, right, and they're like distracting you and making it so you can't get a darn thing done. I'm hoping you're going to figure that out as well.
Here's some things that I want you to really think about doing in the next couple of weeks to set you up for a really strong second half when it comes to your divorce financial planning. Number One: Write. Write, write, write, write, write. 
Work On Your Blogs
Now is a chance for you to stockpile blogs for the rest of the year. Now I know a lot of you, if you struggle to write then for goodness sake, check out my blogs on smarter divorce solutions. I probably have a hundred blogs there. Grab my titles and write your own take on the stuff I've already written about. The reality is when it comes to our business, the topics are all the same guys. You just have to put your own voice and your own twist on it. So steal right. Now, don't steal my blogs, but you can steal my ideas. You absolutely have my permission to do that. Stockpile blogs, get some stuff out on LinkedIn. Right? Write, write. That's going to be great for your SEO results. Then you can start putting updated content on your website as you go through the rest of the year.
Make Contacts
Second, absolutely powerful time to reach out and contact the attorneys that you've met, the mediators that you've met, the therapist that you've met, because I got news for ya, they're all sitting at home too, so setting up zoom sessions where you can reconnect with them, ask them how they're dealing with the crisis talk and just start to deepen those relationships, which let's face it with our attorneys, sometimes very difficult to do because they're so busy, right? This is a prime opportunity to reconnect with some of those centers of influence.
Create A Webinar
Do a webinar! Put a webinar together, especially for your professional partners, create a continuing education webinar that you can offer for free or even better, do it for 49 bucks. Make a little money during this time period. Attorneys are sitting at home, they still need continuing education. Get that webinar from the IDFA that you can buy for 79 bucks. Do a webinar CLE. I'm telling you, that'll be a great way to get in front of all your power partners for later in the year. Do Facebook lives. Jump on Facebook live every day day and do a smarter divorce tip or you know, whatever your branding is, and just talk to people. Start building up relationships.
Plan a Workshop
Plan, a workshop that you're going to do in either June or July or even September. If you live in an area like I do,  Phoenix, Arizona, this is pretty much a zombie town in, Oh no, no pun intended, I didn't mean that. But from May through September through August, everybody leaves. They're all on vacation now. This year, that might not happen, right? So if that doesn't happen, I should be planning a workshop for July or maybe June. Push it out to in July if necessary. But have everything lined up and ready to go. Now's the time you can get all that stuff put into place.
Use This Time Wisely
Okay, so those are a few tips for you. Use this time. Make sure that you're maximizing your effectiveness.  For those of you that are in my training programs, now is the time to go into the Member Center. Go to all those recorded trainings and start refreshing your memory on Executive Comp, on Separate Property Tracing, on Expert Witness Testimony. You've got hundreds of hours of video training available in that member center. For those of you that are not in any of my training programs, I have the textbook out. Buy my textbooks. Spend some time getting yourself educated, getting your skills up where they need to be so that when this all blows over, you are ready to go and pound it strong. We can do this together. We're stronger. Hang in there. Don't breathe on anybody. Stay safe.
Want new articles before they get published?
Subscribe to our Awesome Newsletter.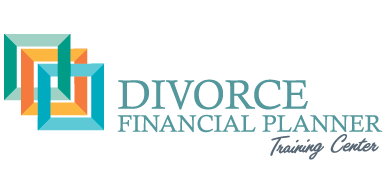 #1 trusted source for information & courses that will ensure your success as a Divorce Financial Planner.
Step-by-Step 12 month program for CDFA® holders who want to grow & sustain a profitable business.
Two Day workshop for Divorce Financial Planners to design your divorce niche & complete your roadmap to success!