Let the professionals at the Divorce Financial Planner Training Center help you become the best divorce financial planner you can be. The need for divorce financial planners has never been more urgent. Our courses will ensure that you handle your cases with expertise and confidence.
On-Demand Training and Webinars
Self-led recources to accelerate your business' success
Coaching, Mentoring and Consulting
Coaching for the high-achieving entrepreneur
"The VELOCITY program has helped me ramp up my business faster than I ever could have done alone! I strongly recommend VELOCITY to any other CDFA® looking to grow their business. There is just too much to learn by yourself. With VELOCITY you benefit from Nancy's hard won experience and share in the knowledge and experience of other VELOCITY participants. If you are serious about putting your CDFA® designation to good use you NEED to enroll in VELOCITY! It pays for itself!" —Andrew, VELOCITY Member​
"Thank you so much for a fabulous VELOCITY intensive event last week. I appreciate how much work and effort goes into putting together such a well-organized and information packed program. Thank you for your generosity in sharing your experience and willingness to help us. VELOCITY is giving those of us participating the edge to move forward and be successful." —Barbara, VELOCITY Member​
"Don't try to re-create the wheel when Nancy Hetrick already has it figured out. She will provide you with the structure, process, and know how to get your divorce practice off the ground. Going through VELOCITY easily saved us 6-12 months of trying to figure it out for ourselves." —Derek, VELOCITY Member​
"I am gaining vast amounts of knowledge, how-to's and gaining confidence in expanding my business. The pace is making me set goals and accomplish much more than in the past. Having a year-long structured schedule is very helpful, and connecting with other Velocity members prevents a sense of isolation that could otherwise cause one to constantly fight inertia. Being a member of Velocity and having an amazing dynamo to lead us is truly inspiring!" —Sue, VELOCITY Member​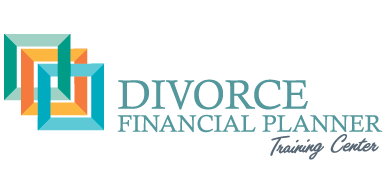 #1 trusted source for information & courses that will ensure your success as a Divorce Financial Planner.
Step-by-Step 12 month program for CDFA® holders who want to grow & sustain a profitable business.
Two Day workshop for Divorce Financial Planners to design your divorce niche & complete your roadmap to success!