VELOCITY Business Intensive: VISION, Voice, Value
A 2-day training focused on topics that will accelerate your personal and business growth. It will leave you clear, focused and ready to take your next inspired action steps!
Phoenix, AZ – APRIL 26 & 27, 2019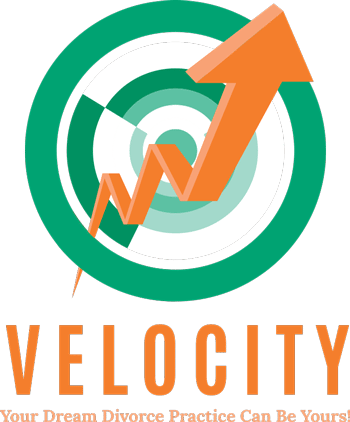 Velocity Business Intensives
During the year, each of our 3 Velocity Business Intensives focuses on our three core business themes:
VISION • VOICE • VALUE
VISION topics include how to market, create content, and spread the word about your CDFA® business.
VALUE topics include powerful pricing, defining your offers, marketing your value messages, and expanding your services.
VOICE topics include insider sales and marketing practices, empowered leadership, mastering the initial consultation, and advanced forensics with lifestyle analysis and fraud.
Platinum Members
If you are a Platinum Velocity member, you are welcome to have a business partner or associate to accompany you. However, please note that they must also separately register above for catering planning needs. We will be providing coffee/tea and lunches on all days. You will be responsible for other meals outside of this. If you have any special dietary requirements for lunch, please tell us and we will do our best to accommodate your needs. Please contact René Lovecraft at  rene@smarterdivorcesolutions.com.
Schedule
The VBI will start on Aptil 26th at 8:30AM and end at 4:30PM. Please plan to arrive early at 8:00AM for coffee/tea and networking with other Velocity attendees. We will begin at 8:30AM on April 27th and end at 4:30PM.
Optional Dinners
We plan to have an optional cocktail hour and dinner Friday evening at TBD and a cocktail hour on Saturday evening.
Room Reservation
We have negotiated a block of rooms with Embassy Suites by Hilton Phoenix Biltmore, continue reading for more information. If you would be interested in sharing a room with another attendee, you can use the Velocity Facebook Group to coordinate this.
The Velocity Business Intensive is a 2-day training focused on topics that will accelerate your personal and business growth. It will leave you clear, focused and ready to take your next inspired action steps.
It is a key part of your personal and business growth for the Velocity program and we strongly recommend that you attend.
Our second Velocity Business Intensive will take place on April 26-27th in Phoenix.
The venue for our April  Velocity Business Intensive is the beautiful Embassy Suites by Hilton Phoenix Biltmore in Phoenix, Arizona.
The address is 2630 E. Camelback Road, Phoenix, AZ 85016. We don't want you to miss this event, so please take a moment right now to secure your seat.
Day 1 Friday, April 26, 2019
8 – 8:30am – Coffee, Tea & Networking
8:30 – 8:45am – 90-Day Lookback
8:45 – 10am – Fear of Visibility
10 – 10:30am – Break
10:30am – 12pm – Mediation Skills for Financial Neutrals, Guest Presenter: Andi Paus
12 – 1pm – Lunch
1 – 2:30pm – Rockstar Team
2:30 – 2:45pm – Break
2:45 – 4:30pm – Conversations that Convert
5 – 6pm Cocktail Happy Hour
6pm – Group Dinner
Day 2 Saturday, April 27, 2019
8 – 8:30am Coffee, Tea & Networking
8:30 – 10am  – Meetings in Mediation
10 – 10:20am – Break
10:20am – 2pm – Entrepreneur Money Mindset
12 – 1pm – Lunch
1 – 2:30pm – Negotiation Meetings
2:30 – 2:50pm – Break
2:50 – 3:30pm – Summary of Meetings
3:3 – -4:30pm – 90-Day Planning
5 – 6pm – Cocktail Happy Hour
Venue and Event Information
Venue
Embassy Suites by Hilton Phoenix Biltmore
2630 E. Camelback Road Phoenix, AZ 85016
Days and Times
April 26th & 27th 2019
8:00am – 5:00pm (Arizona Time)
Accommodations
A block of rooms has been reserved for April 26th, 2019 – April 27th, 2019. The special room rate will be available until March 28th or until the group block is sold-out, whichever comes first.
Register for VELOCITY Business Intensive April 26-27, 2019
Real Stories of Transformation
"I can't thank you enough for all the help and direction you have given me. My certification sat dusty on the shelf prior to going through your program now it's helping women transition for the better." —Kerri H,CDFA, President of Women's Divorce Alliance
"Nancy's love for what she does is so apparent! She is witty, funny and so intelligent! She makes her course so much fun and easy to follow. It is a definite must if you are new to the divorce arena. I wish I had taken the course months ago! Don't delay, sign up today! " —Corrin B, CDFA, CFP, Owner of Successful Wealth Strategies, LLC
"You know exactly what you are doing, and furthermore, to share that with the rest of us….WOW!!! It is refreshing that there are people like you out there willing to provide such valuable information for those who need it. You are the KEY in that missing link in the divorce process. I think we need more KEYS in our world…. 🙂 " —Angela Z, MBA, CDFA, Producers Choice Network
About Nancy Hetrick
CDFA®, MAFF™, AWMA®, Founder of Smarter Divorce Solutions
Nancy Hetrick is nationally recognized as a training leader for Divorce Financial Planners. She's a previous board member for the IDFA, Institute for Divorce Financial Analysts and a regular presenter at the annual IDFA and ADFP conferences. Her 12-week mentoring program, Business Blastoff, has helped dozens of CDFA holders around the country to successfully launch profitable divorce practices. Read Nancy's full bio at, 
Smarter Divorce Solutions
.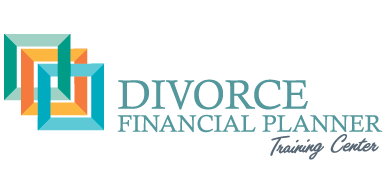 #1 trusted source for information & courses that will ensure your success as a Divorce Financial Planner.
Step-by-Step 12 month program for CDFA® holders who want to grow & sustain a profitable business.
Two Day workshop for Divorce Financial Planners to design your divorce niche & complete your roadmap to success!