Robert Cialdini in his book, Influence; The Psychology of Persuasion, talks about the 6 principles of persuasion, one of which is social proof. Social Proof is the psychological phenomenon referring to people's reliance on the feedback and actions of others to make a decision.
As a business owner, you can spread the word about your products and services, you can do workshops, you can advertise, you can give away freebies, but buying decisions are made emotionally and the experience and opinions of others influences those decisions. A 2013 study indicated that 85% of consumers are reading online reviews for local businesses. That was back in 2013! You can imagine where it is now.
"85% of consumers are reading online reviews for local businesses. "
There are five different types of Social Proof marketing.
1. Expert Social Proof
Endorsements by industry leaders or experts.
2. Celebrity Social Proof
Speaks for itself. This one is pretty tough for us unless you are the advisor to the stars!
3. User Social Proof
This is the one that we will want to capitalize on. Our past clients or professional partners singing our praises.
4. FOMO
Fear of Missing Out. When crowds of people are doing something or using something and others want to follow.
5. Wisdom of Friends
People you know, like, trust that endorse or use something and it carries more weight than if you hear it from strangers. This is the other big one for us.
These Tips Will Improve Your Reach
Are you capitalizing on your current clients to create case studies, reviews, even testimonials? Do you know how to do it well so they are credible? Are you networking regularly and building relationships with center of influence so that they'll sing your praises?
These practices can do a lot of heavy lifting for building your business. If you struggle with how to do it well, consider joining me in Phoenix March 6 and 7 for a 2-day intensive, Business Blastoff. I'm going to be doing a deep-dive on this and all the other things you need to make 2020 your best year ever!!
Want new articles before they get published?
Subscribe to our Awesome Newsletter.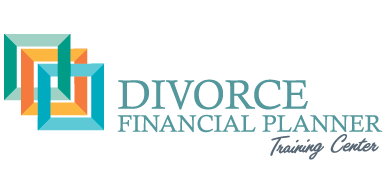 #1 trusted source for information & courses that will ensure your success as a Divorce Financial Planner.
Step-by-Step 12 month program for CDFA® holders who want to grow & sustain a profitable business.
Two Day workshop for Divorce Financial Planners to design your divorce niche & complete your roadmap to success!